The FCC Includes Career Centers from all 12 Public Universities in the State of Florida
2020 Statewide Job Fair
Student Information
Welcome Students
About The Event
---
Jump-start your job search at the 2020 Statewide Job Fair on May 7, 2020
Florida Career Centers are pleased to announce the upcoming Statewide Job Fair. This is an excellent opportunity to meet employers recruiting students and alumni for full-time and part-time professional opportunities.
List of Participating Employers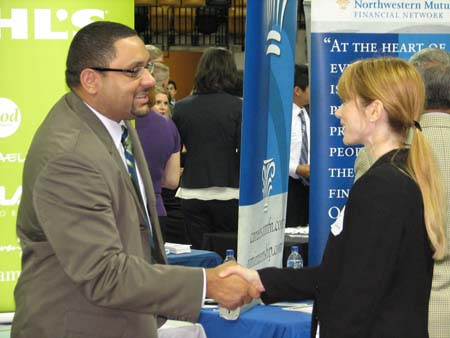 May 7, 2020 10AM - 3PM
Event Countdown
The Statewide Job Fair is open to Florida's ten universities students and alumni only.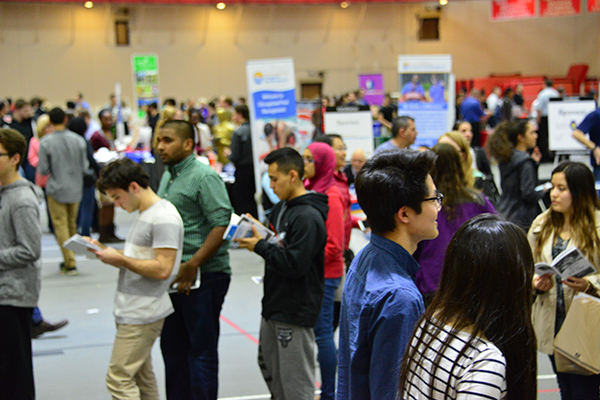 Event Logistics
---
Date: May 7, 2020
Time: 10AM - 3PM
Location: CFE Arena
Professional attire is required.
Men: professional suit, dress shirt with tie, and dress shoes with socks.
Women: professional skirt or pant suit, blouse, and dress shoes with appropriate hoisery.
Please Note:
Students wearing sneakers, sandals, flip flops, slides, slippers, house shoes, shorts, denims, t-shirts, or other attire deemed too casual or otherwise inappropriate will not be admitted to the event.
UCF Campus
Address: 12777 Gemini Blvd. N Orlando, FL 32816
Be Prepared!
Bring up-to-date resumes!
Visit your Career Center to:
Learn how to Research Employers
Practice your Introduction
Update your Resume
Attend Workshops